Take part in the project!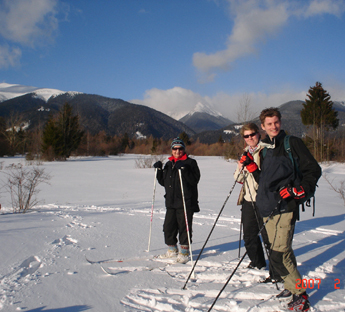 Knowledge of bears, wolves and lynx in Slovakia is fragmentary and incomplete. That's why we want to unite fans of large carnivores in an effort to form a more complete picture of their distribution, number and activity. You can take an active part in collecting data about bears, wolves and lynx in your area.
Many people spend time in the mountains, whether as a hobby or work. Many of them watch animals. Perhaps you are among them. The observations that we all make can be very rich, but they only begin to benefit society and nature itself if they are compiled and analysed. Then the interesting experiences of individual people become more important from a scientific point of view and can contribute to approriate management and conservation of large carnivores in Slovakia. Photographs and GPS coordinates are a big help. The information we receive will be processed together: exact locations will not be publicised so they cannot be abused.
We have already verified that worthwhile results can be obtained by this method, as in 2005-06 we collected information about wolves.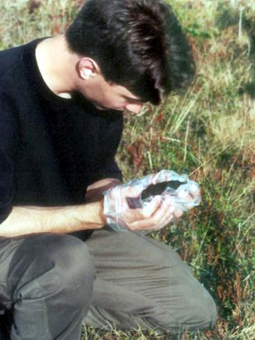 We managed to involve not only zoologists and conservationists but also hunters, foresters, wildlife rangers and interested members of the public. The results were analysed in our report on the Slovakia Wolf Census Project and presented at expert conferences in Slovakia, Poland and the Czech Republic. We are continuing with this effort and would like to obtain similar information about lynx as well as wolves as part of The BEARS Project.
We hope that we will all not only learn a lot but also help add to knowledge of carnivores in the various regions of Slovakia. We welcome closer cooperation with experts interested in working together on data analysis or contributing to the content of the website.
You can download tables to write your observations according to the instructions. There is also a brief fieldguide with examples of tracks. On our website you can find further descriptions of bear sign and detailed descriptions for wolf and lynx are on the Mammal Research Institute's website. We also recommend the following book:
"Animal tracks and signs", authors P. Bang and P. Dalstrom (Oxford University Press, New York 2001)