Summer camp 2006
"In the Land of the Bear"
On 10th to 14th June 2006 in the small town of Liptovsky Hrádok at the foot of the Tatra Mountains, 13 kids aged 10-17 met each day to walk, learn and play in bear country. The main idea of the summer camp, which was initiated by the Slovak Wildlife Society, was to get the youngsters out into woodland and meadows and, through discussion, games and competitions, to teach them more about nature conservation and especially about the largest carnivore living in Slovakia – the brown bear.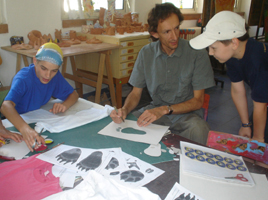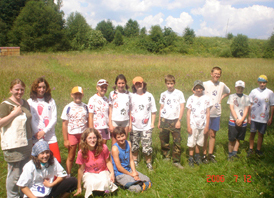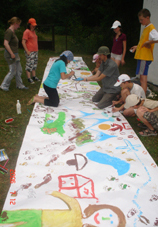 In cooperation with National Park staff, we spent a night in a lodge on the ridge of the Low Tatra Mountains, which for most participants was the first time they had been there and many said it was the best event of the whole week. Watching chamois with their young effortlessly traversing precipitous slopes and seeing marmots playing among the rocks, or searching for signs of bears in the valley below, were among the many unforgettable experiences. We all admired the unique beauty of Demänovská Ice Cave and the kids also enjoyed going down by chairlift from Chopok peak which, at 2,023 metres (6,600 feet) above sea level, is the second highest in the "Low" Tatras.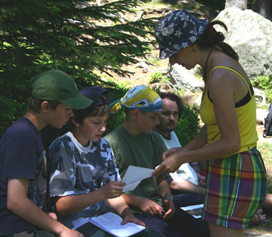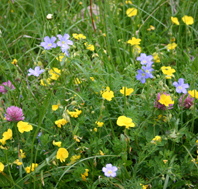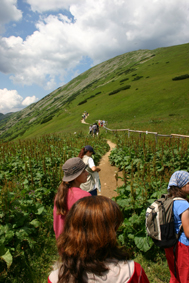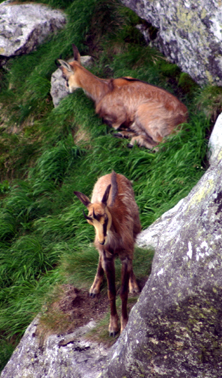 Our original idea of organizing an international youth meeting had to be slightly changed and instead the camp included three volunteers from abroad: Esther Tyson and Nick Pollard, both professional artists from England, and Alvaro Daimiel Martinez, an enthusiastic Spanish volunteer returning for his second stay with us. The Slovak children not only got to know their surroundings and wildlife better, but it was also the perfect opportunity for them to practise their English and to exchange opinions and ideas about nature and large carnivores or different cultures and lives.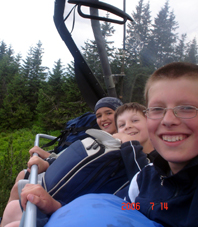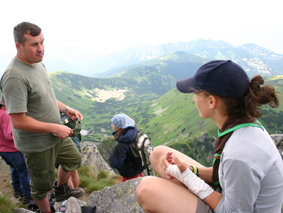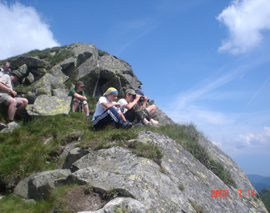 We learned how to recognize and draw animal tracks and with the artists we created our own T-shirt designs and a big map showing all our adventures on a huge sheet of paper. Other activities included finding tiny living creatures in the river and characterizing them, cleaning up refuse left by tourists (to prevent it attracting bears) and playing various sports. Such a full programme left us all with a great feeling of time well spent and we promised each other to come back next year.
The camp took place thanks to the financial support of Liptov Community Foundation and partner organisations Konta Orange and the Slovak Savings Bank as part of the Donors Club programme and the Slovak Wildlife Society.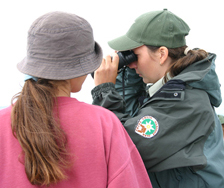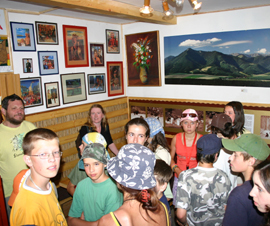 And future plans? In summer 2007 we plan to organize an international youth camp to give teenagers the chance to communicate, share and learn in a fun way about nature and conservation as well as about other countries.