Gallery
Not everyone has the chance to see bears in the wild. For you who are also fascinated by this magnificent animal we would like to bring it a little closer to you in the form of a gallery with photographs and video clips. The main aim of our work is not to take the best possible photographs. Some of the photographs were taken during fieldwork or are portraits of bears in captivity. You can contribute if you
send your photographs and videos
of your experiences with bears, which we will be happy to include on the website.
We do not want to encourage anyone to take risks in order to photograph bears. It should be realised that the enthusiastic photographer, moving quietly and deliberately approaching bears, is not following safety advice. We know a photographer who escaped being injured by a mother bear by a hair's breadth. We have also witnessed undisciplined tourists taking risks when chasing a bear around with cameras. So we ask you to always behave sensibly and responsibly.
Photographs and video clips, the rights to which are owned by SWS (no other author is indicated) may be reproduced for non-profit educational purposes without prior written consent of the owner if the source is acknowledged. Permanent storage, copying or redistribution of the contents of this website by any means for other purposes without the prior written consent of the owner is forbidden. If you wish to use any material from authors other than SWS, please contact us.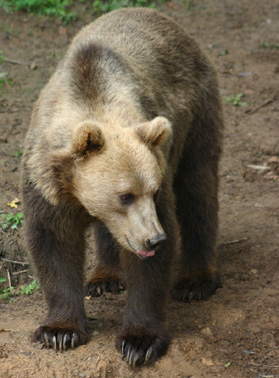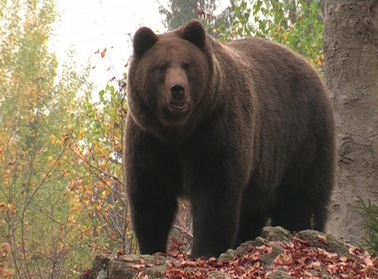 Photographs: R. Rigg, R. & R. DobrovodskÝ