Livestock guarding dogs
For thousands of years, shepherds have used dogs to protect their flocks from wild predators as well as thieves. In Slovakia, this old tradition has been almost forgotten. Even though shepherds usually have large sheep dogs, most of them are tethered on chains, preventing them from effectively fulfilling their role as guardians.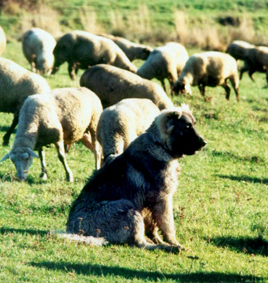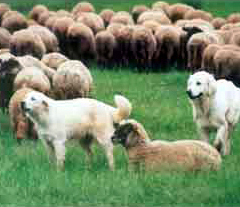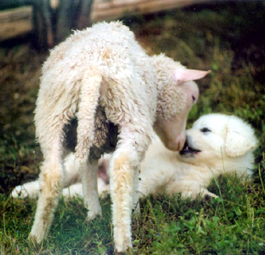 Livestock guarding dogs such as the Slovenský čuvač and Caucasian shepherd dog have innate characteristics that make them reliable and courageous guardians. How they are raised is important. Pups must get used to their surroundings and grow up within the flock from about eight weeks of age. In this way they form a strong social bond and regard sheep as their family. For them it is natural that in adulthood they will protect their "relations".
More:
"Livestock guarding dogs and carnivore conservation"
"Carnivore Damage Prevention News 8"
"Carnivore Damage Prevention News 9"