Hunting and conservation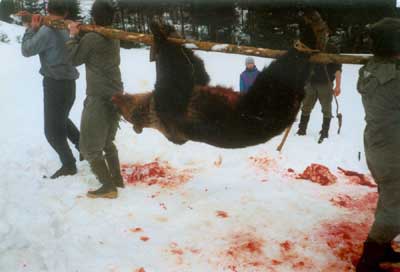 With the exception of some islands, the brown bear used to inhabit the whole of Europe. By the 20th century it had disappeared from many areas as a result of human population growth, deforestation, intensive agriculture and above all hunting. Bears were hunted for sport by the aristocracy and as pests by peasants. Many methods were used for killing, including pits, enclosures, traps and baits. Bears survived mainly where they found shelter from such persecution in extensive forests and mountains, where there were fewer people. Today about 50,000 brown bears live in the whole of Europe, but less than 15,000 of them are outside Russia. Bears are missing or are highly endangered in western and southern regions.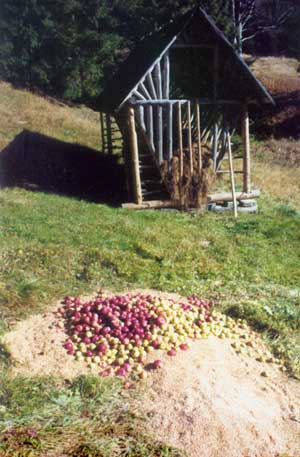 In Slovakia, too, bears were almost eradicated. Only a few dozen remained here in the 1920s. In 1932, hunters recognised that the bear was in grave danger and year-round protection was declared. Thanks to the ban on hunting, bears began to increase in number, slowly at first but more rapidly in the second half of the 20th century. As a result, damage caused by bears and conflicts with them began to increase and so from the beginning of the 1960s hunting was reintroduced. It is thought that male-biased trophy hunting from the 1960s to the mid 1980s greatly disrupted the structure of the bear population. Despite hunting, the population continued to grow and bears spread into many parts of their former range in the mountains of northern and central Slovakia.
At present about 600 to 800 bears, including cubs, live in Slovakia. In core areas, such as the Západné and Nízke Tatry, Veľká and Malá Fatra, the population density is estimated to be as much as 10 individuals per 100 km2. For European conditions outside Russia these figures are relatively high, and yet there are more bears in Romania, Bosnia & Herzegovina, Sweden and Finland, and substantial numbers are found in Croatia, Slovenia and Bulgaria.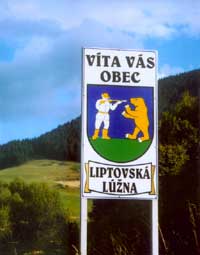 Bears are long-lived and have a slow rate of reproduction so are sensitive to over-hunting. Even though history has shown how unregulated hunting can threaten the survival of bears, many experts are convinced that a compromise can be found between hunting and conservation. According to the action plan for the conservation of the brown bear in Europe, "Regulated hunting based on accurate population estimates and a knowledge of demographic parameters is not a problem for viable bear populations." The authors stated when they were preparing the action plan in 1998-2000 that, "We do not have any evidence that legal hunting is reducing the size of a bear population in Europe, except in Romania, where population reduction is a management goal." Hunters claim that allowing limited trophy hunting can prevent the growth of illegal hunting: poaching.
From an international point of view the brown bear in Europe is a rare and endangered species and is therefore included among those species strictly protected by EU legislation (Directive ES 92/43/EEC on habitat protection). The bear is also among species protected by the Bern Convention (Slovakia has a reservation to allow hunting of the bear and wolf). In Slovakia, the bear is a protected species with a communal value of 80,000 Sk (c.€2,000) and according to the law on nature and landscape protection (act no. 543/2002, decree no. 24/2003) it is forbidden to capture, injure or kill it. According to the hunting law (act no. 23/1962, decree no. 172/1975) it is a game species with no open season. An exception from the Agriculture Ministry is needed to hunt it.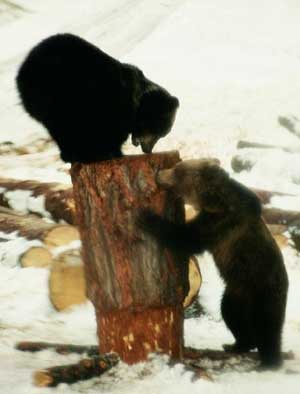 Despite year-round protection, bears are legally hunted in Slovakia on the basis of exceptions either by "regulation shooting" or "protection shooting". The official aim of "regulation shooting" is to maintain the size of the bear population at an acceptable level. Exceptions are issued for the hunting of 60 to 80 bears per year, which represents the estimated annual growth rate (10%). However, for several years hunters have failed to fulfil even half this quota. For example, in 2005 hunters shot 35 of the 72 bears for which permission was given, or around 5% of the total estimated number of bears in Slovakia. Hunters complain that the conditions set make it impossible for them to fill the quota. Hunting can only be done from 1st June to 15th December, with plant bait and only individuals weighing up to 100 kg or with a front paw width of up to 12 cm and a hind paw length up to 21 cm (to allow for weight change during the year) can be hunted.
Hunters would like to be allowed to hunt bears in spring and to use meat baits. Conservationists are against this, because in spring females have young. They argue that it is practically impossible to tell the sex of a bear before it is shot and, as experience in the past has shown, spring hunting results in the killing of females with cubs and therefore to the indirect and unavoidable killing of young which are dependent on their mother for milk. The reason for restricting hunting to bears of up to 100 kg is an attempt to correct the age-sex structure of the population. Some zoologists think that younger bears are more likely than old males to develop the habit of obtaining food from people and so by hunting bears of up to 100 kg there is also a greater chance of removing nuisance bears.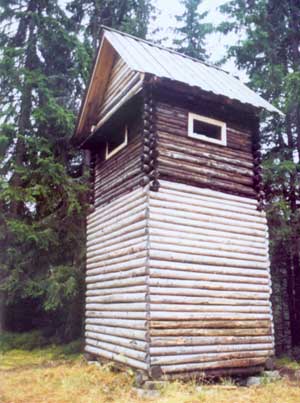 Attempts by hunters to control populations by hunting might have unexpected consequences. The World Wide Fund for Nature (WWF) cites research that found that: "The expansion of a bear population depends not on the number of individuals but on the rate of increase of the population. This means that if hunting managers try to limit the spread of a bear population by reducing the number of individuals, it is possible that in fact they will cause a further increase in the rate of population growth. This will cause further expansion of the population." On the other hand, some experts think that hunting could have long-term effects on the evolution of bears. Researching the population biology of bears is very demanding and calls for the observation of known individuals for example by telemetry, determination of the relationships between them by genetic analysis and the continuation of the research for several years if not decades. Such research is at present being conducted within Europe only in Scandinavia.
The second form of legal bear hunting in Slovakia is "protection shooting": the removal of problem individuals that cause damage, individuals that have lost their wariness of people and bears that feed on refuse (so-called "container bears"). In 2005, permission was granted to shoot nine problem bears, which represents about 1% of the estimated population. An opinion regularly expressed in the media is that such individuals occur as a result of there being too many bears in Slovakia. However, experience from other countries shows that this view is over-simplistic. The brown bear is an omnivore and so is often attracted to the same types of food as people. Its large body requires substantial quantities of food to nourish it. It is an intelligent and curious animal, which readily explores potential new sources of food. These and other factors often bring it into conflict with people, although many of these problems can be reduced or avoided by the use of preventive measures. Research in Slovakia, too, has shown that the levels of damage and conflict are more closely correlated with human activities than with numbers or density of bears.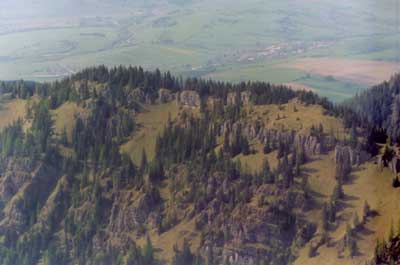 At the present time, European bears are threatened by changes to their habitat more than by regulated hunting. Humans are penetrating further into their range. Bear habitat is being divided up and reduced by the construction of recreation centres. The population of bears in Slovakia could be revitalised thanks to the fact that there was still plenty of suitable habitat for them. It would be a different situation if this were no longer the case. Besides the complete or partial destruction of habitat, human activities can also cause other negative influences on wildlife. The fragmentation of habitat and thus of wildlife populations into smaller and smaller units, separated by transport corridors or other infrastructure, has long-term consequences. The loss of genetic diversity and so-called "inbreeding" can lead to the disappearance of wildlife species from areas where suitable habitat remains. Even if habitat is neither destroyed nor seriously fragmented, but human influence within it becomes too intense, it can become unavailable to some wildlife species. European brown bears are particularly sensitive to disturbance by people and require habitat protected from human exploitation. Whilst it is possible that bears may continue to use an area despite the presence of people, such a situation can lead to conflict. An example is bears feeding on refuse within some recreation centres in the High Tatra Mountains. The results are economic damage, danger to people and more dead bears.
Ensuring the long-term survival of bears requires the cooperation of many organisations, authorities and people, especially state and non-governmental conservationists, hunters, foresters, local authorities and the public. The uncompromising stances of radicals, from the pro-hunting or the environmentalist lobbies, obstruct progress in the interest of bears and also divert attention away from many more productive steps. These include promoting the need to use preventive measures, which allow safer coexistence of bears and people.
Sources:

Council of Europe (2002). Convention on the conservation of European wildlife and natural habitats. Secretariat Memorandum. Directorate of Culture and of Cultural and Natural Heritage, Council of Europe, Strasbourg.

Hell P. and Finďo S. (1999). Status and management of the brown bear in Slovakia. In: Bears. Status survey and conservation action plan. Servheen C., Herrero S. and Peyton B. compilers. IUCN Gland, Switzerland and Cambridge, UK: 96-100.

Hell P. and Slamečka J. (1999). Medveď v slovenských Karpatoch a vo svete. PaRPress, Bratislava.

Kassa M. (1998). Analýza lovu medveďa hnedého (Ursus arctos) na Slovensku. Chránené územia Slovenska. 38: 20-22.

Kassa M. (2003). Management system of the brown bear in Slovakia. In: The integrated solution to the problem of nuisance bears (Ursus arctos). Rigg R. and Baleková K. eds. Conference proceedings (Nová Sedlica 11-12.4.2002). Sloboda zvierat, Bratislava: 17-25.

Martínková N. and Zahradníková A. (2003). The brown bear in Slovakia. In: Living with bears: a large carnivore in a shrinking world. Kryštufek B., Flajšman B. & Griffiths H.I. (eds.). Ecological Forum LDS, Ljubljana: 258-271.

Mattson D.J. (1990). Human impacts on bear habitat use. International Conference on Bear Research and Management 8: 33-56.

Rigg R. a Adamec M. (2007). Status, ecology and management of the brown bear (Ursus arctos) in Slovakia. Slovak Wildlife Society, Liptovský Hrádok.

Rigg R. and Baleková K. eds. (2003). The integrated solution to the problem of nuisance bears (Ursus arctos). Sloboda zvierat, Bratislava.

Swenson J., Gerstl N., Dahle B. and Zedrosser A. (2001). Action plan for the conservation of the brown bear in Europe (Ursus arctos). Convention on the Conservation of European Wildlife and Natural Habitats (Bern Convention). Nature and environment No.114. Council of Europe Publishing, Strasbourg.

Urban P. (2000). Emerald, Natura a veľké šelmy. Chránené územia Slovenska 46: 22-24.