20.8.2015. Young bear building up fat reserves for winter.
Wild beast or cuddly toy? Threatened, or threatening us? The thought of bears may often scare us, but how much do we actually know about Europe's largest land-based carnivore? The aims of The BEARS Project are to increase understanding of bears and to improve coexistence for people and bears in Slovakia. More ...
News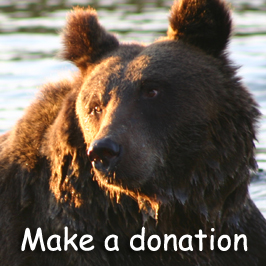 Offers
For students

If you are looking for a subject for your thesis and are interested in large carnivores, we can help!